If you purchase through any of the links in this article, I receive a small commission. So, I really appreciate it, and hope you found what you was looking for! I'm also a member of the Amazon Associates Program, so I also earn commissions from Amazon purchases.
Jeeps are known for their off road prowess and 4×4 capabilities but how good are they in the snow? 
While being impressive 4x4ing machines, 4×4 cannot replace the reliability of great winter tires.
Just like when you get the aggressive mud tires for bogging, you need to get the right winter tires for slippery conditions as well!
The best overall tires for all the vehicles under the Jeep umbrella are the Blizzak DM-V2s.
They provide incredible traction in slippery conditions with the latest winter tire technology and are available in all kinds of sizes!
I love running my Jeeps all year round, and these tires are absolutely necessary.
I have provided a list of the best tires for specific Jeep models in case you like to have a little variety to pick from!
Read on for a few winter tire tips and the best snow tires available!
3 Top Jeep Snow Tires Compared
2. Michelin X-Ice Snow
Long-Lasting Tires
Includes Flex-Ice 2.0 Compound
6-Year Limited Warranty
Improved Resistance to Hydroplaning
Full-depth sipes on the Tread Pattern
1. Blizzak DM-V2
Latest in Winter Tire Technology
Excellent Traction On Ice
Impressive Stopping Power
More Surface Area
Great on Truck/SUV/Car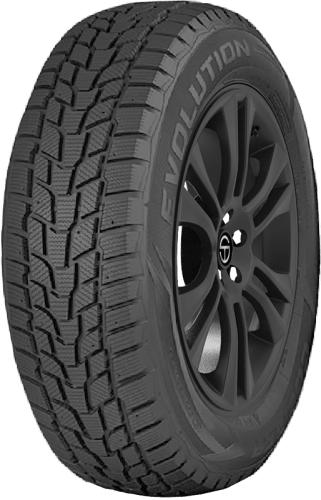 3. Cooper Evolution Winter
Very Affordable
Highly Rated For Snow/Ice Driving
Tires are Studdable
Fits all Cherokee Wheel Sizes
Has A Black Sidewall 
5 Best Jeep Tires For Snow In 2022
1. Blizzak DM-V2 (Best Overall)
Whether for your Jeep or other vehicles, the Blizzaks provide exception Winter performance!
The Blizzak DM-V2 is an impressive tire that was created to improve on the already very successful DM-V1 models. 
With the latest in winter tire technology bolstering its performance and helping it become the best overall tire on the market for Jeeps and trucks alike.
The improved bite particles provide incredible traction on ice allowing you to keep your Jeep on the road and not in the ditch!
With the improvements from the V1, the DM-V2s are a little more expensive. You can see how it all looks in my Jeep tires price breakdown!
One of the most important traits a good winter tire needs to have is stopping power and these have plenty of it!
By improving the overall surface area on the ground the Blizzaks have more traction than other tires and make it a step above other winter tires that are not studded.
The block edges are improved to increase the control on snowy surfaces as well! 
Overall, these work awesome on any vehicle on this list truck, Jeep or car. They always work great!
2. Michelin X-Ice Snow (Best For Wranglers)
Boosts your traction on snow, ice, and water. Make your Jeep the most reliable vehicle in poor road conditions around!
Everyone raves about the off-road handling of the Jeep Wranglers and they are right, they are damn impressive!
Many states in the lower 48 don't have to worry about traversing on ice and snow but believe me, you want good tires like these Michelins when you do have to!
These tires look great on your Jeep rims and will last a long time (rated for over 40,000 miles) requiring you to replace them every 3-4 years (longer if you have short winter driving seasons).
On top of how long these tires will last you, they also come with a standard 6-year Limited Warranty that will ensure that if anything strange happens to your tires, you will be covered by Michelin. 
That's reassuring over the lifespan of Jeep tires that you will be covered for anything happening to them out of the ordinary.
The traction on these is very impressive! 
Full Depth sipes on the tread pattern prevent hydroplaning and improve overall traction in the ice and snow!
Most Jeep Wranglers end up with bigger tires that require a different rim. You could make money from your stock rims once you upgrade to fight the cost of getting into bigger, badder tires and rims!
3. Cooper Evolution Winter (Best For Cherokee)
The Cooper Evolution Winter Tires are highly affordable while providing excellent traction in the snow and ice!
The Jeep Cherokee often gets mistaken for its big brother: the Grand Cherokee. While these are the best tires for Grand Cherokees, we will focus on the much smaller Cherokee.
The Cooper Evolution tires are highly rated for snow and ice driving conditions. These tires can be studded (not all tires can be) and provide ample traction for those nasty winter spells.
Along with having great traction and improving handling in the snow, these tires also come in all Cherokee wheel sizes which makes them applicable to all years and models of these great compact SUVs!
The three-peak mountain snowflake symbol appears on these tires as well, meaning the tires have been tested on medium-packed snow for acceleration. 
Having the symbol means they pass and don't have much slippage.
The tires are very affordable and are found in many local tire shops.
Although, many product images showcase the tires having the white stripe along the sidewall which isn't the case. All of these tires come in black only.
4. Cooper Discoverer Snow Claw (Best For Gladiator)
Take your Jeep Gladiator anywhere come Winter time with the Cooper Discoverer Snow Claws! Maximum stopping power for icy conditions!
With the Jeep Gladiators being so new to the market still, it's easy to be a bit skeptical of what is the best set of winter tires for these rock crawling machines.
Normally for these types of rigs, we would consider mud tires if we wanted to upgrade the tires.
…but like I mentioned above, not everyone has the luxury of enjoying mids 60's all year and having to embrace the snow and ice.
Like the tires above, the Cooper Snow Claws provide increased traction on the snow and ice that is above and beyond its counterparts. 
With the potential to stud them with up to 11mm studs (TSMI #12) and an effective winter tread design, these tires will get you wherever you need in the winter!
Cooper tires are a highly respected tire brand that provides excellent tires for an affordable price.
Plus these tires are also pretty easy to find either through simpletire.com or your local tire shop can order them from their warehouse!
Now that you have the best snow tires, here is how to choose the correct tires for sand!
5. General Altimax Arctic 12 (Best For Liberty)
The Arctic 12's are the Best Jeep Liberty Snow Tires available. Providing great traction in snowy and icy conditions
The Jeep Liberties were a great ride for the handful of years they were built (02-12) and often purchased in climates with very snowy winters. 
These are the best Jeep Liberty Tires out there, but for now we will just focus on their snow tires.
The General Altimax Arctic 12 tires fit 17" wheels which is the most common Liberty tire size.
There is little to no road noise with these tires and they provide plenty of needed traction for winter time driving! 
They utilize winter tread patterns which are effective in both 2WD and 4WD vehicles in snowy conditions and can be studded with 11mm pins to increase their effectiveness. 
These tires come with a 6-Year Limited Warranty that provides that extra coverage for the life of the tire in-case something unexpected happens and causes the tires to blow out!
These tires wear out quickly when it is no longer winter and you are driving on dry pavement, so be sure to get them changed out quickly to preserve the life of them.
Choosing The Best Winter Tires For Jeeps: A Blueprint
Shop For Your Winter Tires Early
If you are planning on getting winter tires, start looking for them 3-4 weeks prior to when your area would get its first snowfall.
…this will ensure you are finding the tires you want and at a reasonable price.
Tires with the 3 Peak symbol have been tested in slippery winter conditions and have passed testing to be approved for the winter stamp.
These tires will provide you with the best traction and value.
Get Your Winter Tires On Separate Rims
Get an extra set of aluminum stock rims to put your winter tires on. This way you can do the tire swap yourself and do not have to rely on tire shops to install them at the beginning and end of each season!
Make Sure Your Tires Can Be Studded
Winter tires are great, but sometimes even an impressive winter tire needs a little more traction. If your tires can't be studded, then you will be left looking at purchasing new tires that can be studded.
Are Jeep Wranglers Good For Snow?
Jeep Wranglers are very good 4×4 vehicles, they just need to be equipped with the proper tires to be their most effective.
How Do You Drive A Jeep Wrangler In The Snow?
Drive your Jeep Wrangler like any other vehicle in the snow, with caution. Getting in and out of the snow isn't quite the same as getting in and out of a mud bog.
Are Jeep Cherokees Good In Snow?
Jeep Cherokees have great traction in snowy and icy conditions. Their center of gravity is low providing the needed weight for getting great traction on slippery surfaces.
Winter tires are a must in any climate that experiences any sort of snowfall, regardless of whether your vehicle has 4×4 or not. 
The Blizzak DM-V2s is the best all-around snow tire for any Jeep vehicle. Be sure to consider them next time you are making your winter tire purchase for the next few years!
Looking To Upgrade The Parts On Your Jeep?
The factory Jeep parts are cool, but who doesn't want to swap them out for something even cooler!? Click the button below to see my Jeep part reviews.